We've Added Litecoin!
Weekly Overbought / Oversold Ranges for the week of Jan 21-28, 2018.
Moving Average overlay on mean reverting standard deviation taking volatility into consideration. Very similar to Bollinger Bands.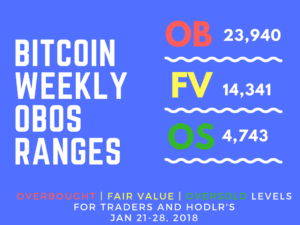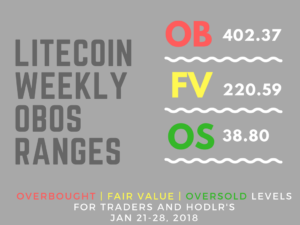 Learn more about investing in the Enterprise value of Blockchain stocks at: https://lnkd.in/eBbVFEX
Not investment advice. Cenacle Capital owns positions in Bitcoin, Ethereum and other digital tokens.
For educational purposed only.
Please read our disclaimer at www.cenaclecapital.com